Welcome to our website!
"Dedicated to the pursuit of excellence in soccer"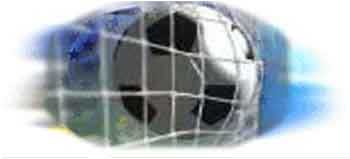 You are welcome to the official website of the Generation Next Soccer Academy.
The G-Next Academy is a Soccer Academy based in Europe.

Generation Next Soccer Academy is an Academy with a wealth of knowledge and experience in soccer coaching, soccer camps and arranging soccer tournaments in the Grand Duchy of Luxembourg.
Our mission is to provide an outstanding training in a caring international environment, inspiring all our kids "boys and girls" to reach their true potential and to act as responsible participants in a global society.
The Academy is committed to providing the right tour to suit your requirements, so each itinerary is uniquely designed.

We are also able to provide entry into some of the most prestigious International Soccer Tournaments that the country has to offer, should tournament play be what you require.
Dedicated soccer trainers, facilities and soccer equipment will be available at our Soccer Training Camp or other locations and all sessions will be conducted by qualified G-Next Soccer Academy coaching staffs.
Founder / Technical Director Kingsley Zeh is a professional soccer coach who has worked with teams in France, Trinidad & Tobago, Liberia and Luxembourg.