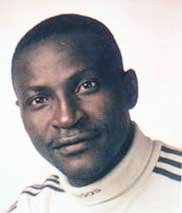 James Clark - Coach: As a player, James was a four-year starter and one year captain at Delta United FC in Nigeria, where he played in 3 Final Four's and won the then Pepsi premiership League in 1993, assisting on the game-winning goal.
Drafted by the 3SC (Shooting stars of Ibandan) 1st division side in the 2nd round of their champions league match in 1996, he started his professional career with the NPA FC of Warri, where he played for 2 seasons, winning the Local Championship in 1998. He had a brief stint with the Delta state owned club in 1999.

After playing for one season also a stint with the Junior National team of Nigeria and a 1st Division club FC Red devils, in china Soccer League. He has also played semi-professionally with the likes of Duke Udi, Wilson Oruma, Freeborn Itejere. And currently he plays for FC Ehlerange Luxembourg and also a trainer with AfroLux FC Luxembourg.
 
Coaching Experience:
Founding member and Coach of Afrolux FC with a National Coaching Diploma/License. James Clark started his coaching career in the college ranks as an assistant at Urhobo College then Mid-Western College, before becoming the head coach at Franger FC in 2000. After one year he left to focus on youth development through the western Regions of Nigeria and Luxembourg.
Seasonal head coach Junior Varsity with International School of Luxembourg – 2005 till now.

Education:

National "A" Diploma Coaching License
Sapele Technical College with a Arts and design Diploma.

Professional Playing Experience:

1997: NPA FC 2nd division in Nigeria.
1999: 3SC Shooting stars FC of Ibandan 1st division side in Nigeria.
2000: The Delta state owned club Delta United.
2001: A stint with the national team of Nigeria and a 1st division club FC Red devils in china.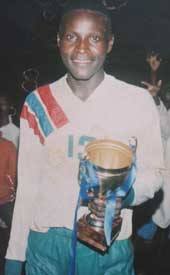 2004: Alliance FC Luxembourg.
2004: Till now Afrolux FC Luxembourg.
2009: FC Ehlerange Luxembourg BGL Soccer League Luxembourg.